New Book, "Images of America: Clarkston"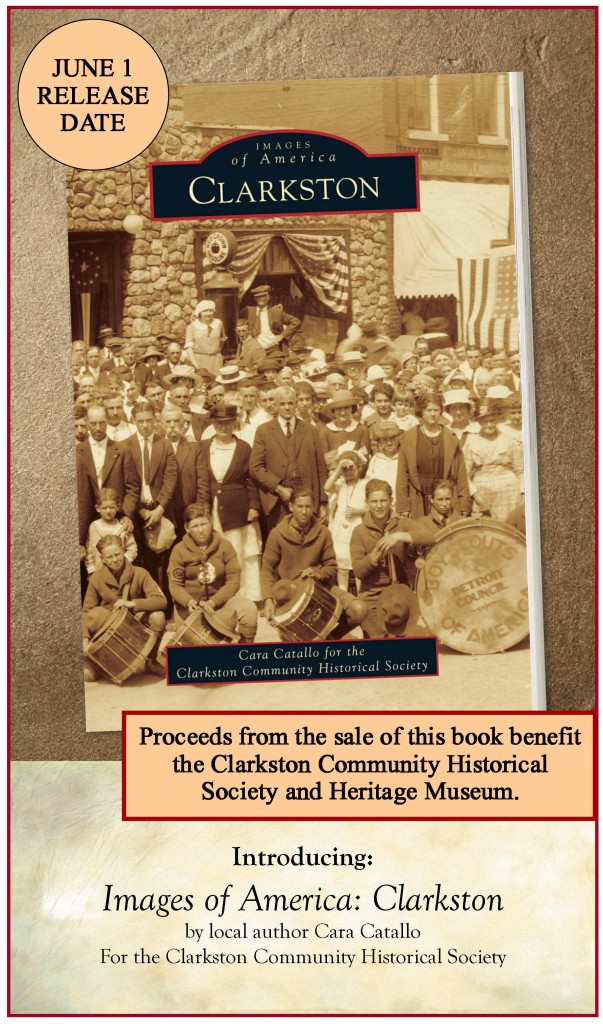 We are excited to announce the release of the new book, "Images of America: Clarkston," written by local author, Cara Catallo, and illustrated with historic photos from the Clarkston Heritage Museum collection.
Launch Party!
Please join us at the CCHS Book Launch Party at the Heritage Museum on Thursday, June 4th from 7:00 – 8:00 p.m., to celebrate this wonderful new publication. Enjoy light refreshments, meet the author and have your copy signed.
Purchases made directly from CCHS will benefit the CCHS.
Books will begin shipping June 1st.